Join us and become a Member of the
KaveMan Aquatics Community
You won't regret it
If you're serious about the fish-keeping hobby and want to be part of a community that helps each other along the way, offering advice and showing off tank setups and fish, as well as engaging more directly with me, then a KaveMan Membership is right up your alley!

With multiple options to choose from and starting at just $1.99 a month, you would be crazy not to try this out!
Not only is this super affordable, but you can cancel at any time!

And I guarantee you'll learn a ton of useful information, as well as tips and tricks on how to save money by avoiding the traps we all fall into as first-time fish keepers. Now there is an abundance of free information and lessons on my YouTube channel…
However, if you're looking for a fun, interactive way of learning about fish and aquariums, with the chance to chat and interact with me and others, then a membership is the way forward. Not only that, you'll get priority access to directly ask me questions so I can help guide you in the right direction.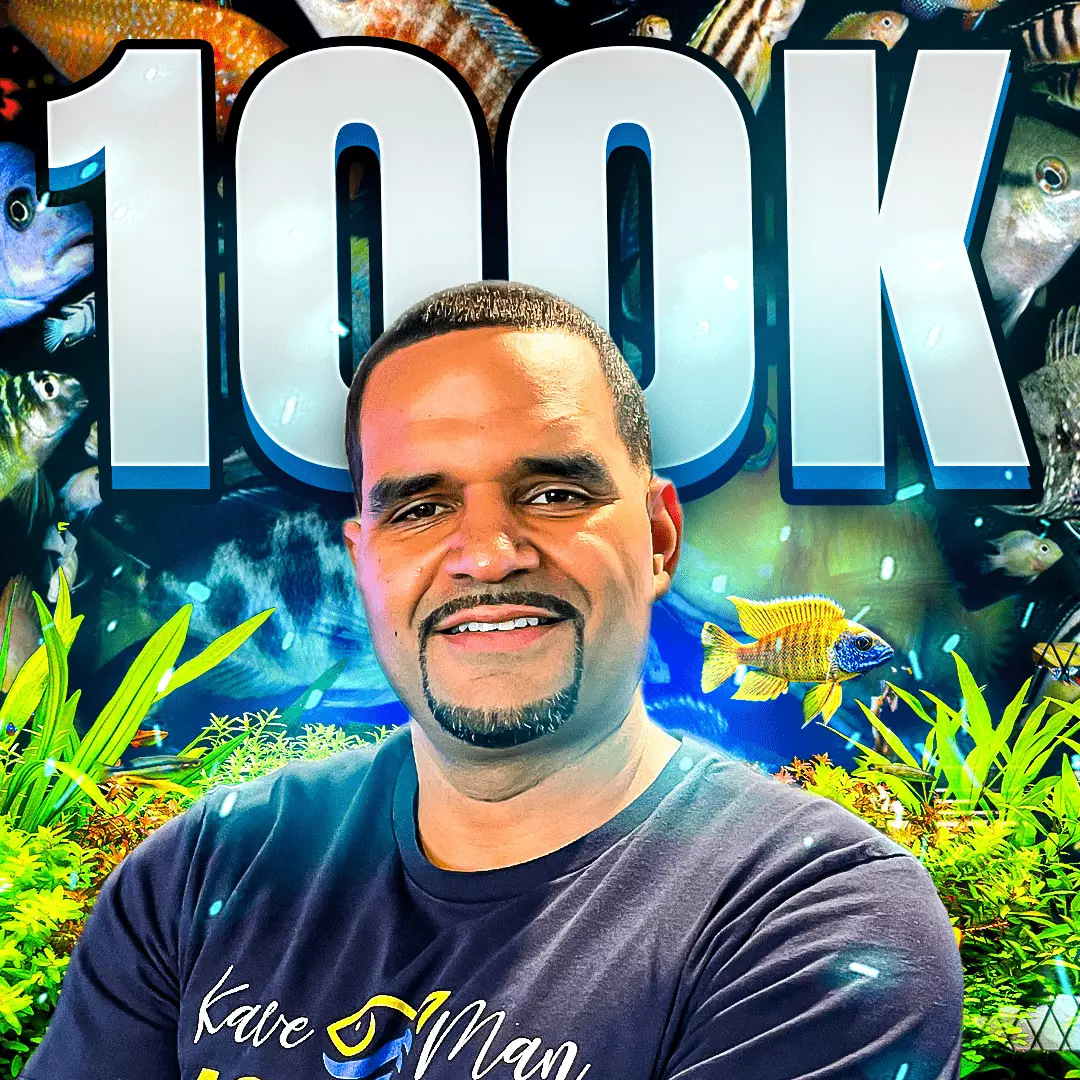 With this hobby, you can easily run into problems that require immediate action…

Which if not addressed soon enough, could result in sick or even dead fish, and some major technical issues with tanks and equipment. And as we all know, this hobby isn't cheap! The last thing you want is for your fish to die on you and your equipment to fail…

With this community, myself and other members will be right there with you. Offering advice and solutions to your problems. So that you never return home to a tank full of dead fish…
Perks and Benefits
Depending on what level you choose, you'll be entitled to different benefits and rewards.
Lil Fry Membership
Our basic level "Lil Fry", is only $1.99 a month and is packed with exclusive content. Such as prioritized interaction with myself. Any comments you leave, I'll be sure to get back to you as quickly as I can (guaranteed reply within 48 hours or less!).

Work your way up the ranks and unlock new loyalty badges, showing off your experience and loyalty to the community.

Answer questions or have questions answered and interact with fellow community members with custom emojis.

Finally, you'll be able to take advantage and be granted access to the members only feed and posts. Look out for exclusive content and giveaways!

Studs Membership
Our next level, "Studs", is only $4.99 a month, and not only do you get everything I just mentioned, you'll get to see what really goes into making my videos…

With access to behind the scenes content, rough cuts, bloopers and unreleased footage! And now Studs get early access to new video uploads!

Things can get pretty wild when making these videos, and oftentimes they never go to plan…

Amuse yourself and maybe learn a thing or two with this limited access, for studs and tank bosses only.

Tank Boss Membership
Which brings us to the highest membership class, "tank boss". At only $9.99 a month, not only can you enjoy all of the perks above, but you'll also gain access to a highly exclusive live stream I host every 2 weeks!

These live streams are typically small groups so you're guaranteed to get a bit of 1-1 time with myself.

Tank bosses will be at the very top of my list. These guys will be the first to know of any updates on new projects, new fish or any upcoming events.

Once again guys, you can cancel your membership at any time, but I know once you're in, you're never gonna want to leave!

I have just surpassed 100,000 subscribers on YouTube, and as my channel continues to grow, so does my passion for this hobby.
Summary
Lil Fry
1. Loyalty Badges
2. Custom Emojis
3. Members Only Feed & Posts
4. Priority reply to comments
Studs
1. Loyalty Badges
2. Custom Emojis
3. Members Only Feed & Posts
4. Priority reply to comments
5. Rough cuts & bloopers
6. Unreleased Footage
7. Behind the scenes
8. Early Access
Tank Boss
1. Loyalty Badges
2. Custom Emojis
3. Members Only Feed & Posts
4. Priority reply to comments
5. Rough cuts & bloopers
6. Unreleased Footage
7. Behind the scenes
8. Early Access
9. Members Only Live Stream
10. Members Only Live Chat