KaveMan Aquatics Academy
If you already know about the KaveMan Aquatics YouTube Channel, then you know how the courses in this academy will be formatted. Simple, Clear and Straight to the Point.

I design all my courses and coaching with your time and schedule in mind. Beginners in the hobby can be sure that I keep it simple to get you up to speed and moving forward with your first tank. Veterans as well can find new ways of being more efficient in your fish keeping journey.

Find a course that best fits your needs and be sure to get helpful and actionable information you can implement today to improve your aquarium keeping hobby!

BTW, all courses have a 30 Day Money Back Satisfaction Guarantee!
Keeping African Cichlids
Everything You Need To Know
In One Course!
Keeping African Cichlids is an Online Video Course designed to keep it simple, clear and to the point! Ensuring no matter what level hobbyist you are, you will be successful at keeping and enjoying your very own African Cichlid tank.

African Cichlids are known for NOT being beginner level fish. That's both true and not true, IMO. Have you tried to start a tank before only to have them at each others throats, and you couldn't figure out why? Or maybe you've been intimidated by that label, "Not for Beginners" so you haven't even tried yet.

I know the feeling. When I first decided to keep these beautiful fish years ago I dove in and learned on the fly, also known as "the hard way". But learning from my mistakes is what got me to understand and appreciate African Cichlids.

Now I'd like to take you past that painful learning curve and teach you everything you need to know, in one course!
Crystal Clear Aquarium Water
Easiest, Fastest and Cheapest way To Acheive it!
Every fish keepers first priority is the health and happiness of their fish. But their second is having a beautiful looking tank! Crystal Clear Aquarium Water is easy to achieve when you have the information you need!

Enjoy a good book you can feel?
Me too!
The widely read Crystal Clear Aquarium Water eBook is now available in paperback format!

Many have achieved the beautiful tank water we all want in our display aquariums from the original eBook, now you can enjoy it in the flesh, err, the paper! 😁
ABout The KaveMan
Kevin has had a passion for aquariums ever since the first Goldfish in a bowl! Through years of experience he's learned how to care and provide for aquarium fish, spoiling them along the way! Kevin has kept African Cichlids for over 8 years and has found an appreciation for keeping these beautiful, challenging fish! His passion for fish keeping has helped grow the YouTube Channel to over 30K subscribers in under a year!

"I've found joy in helping others discover and experience these fish, and I've learned that I'm pretty good at teaching too. Didn't know I had it in me." 😁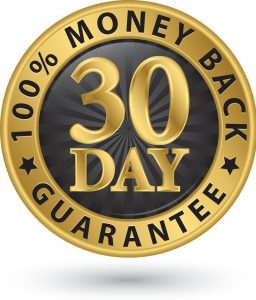 Thats Right!
All courses come with a 30 day Money Back Guarantee!
My goal is to make sure you are confident and equipped with the information you need to enjoy this great hobby!
© 2022 by KaveManAquatics.com | Terms and Conditions | Privacy Policy | Disclaimer